Too much heat coming from your skylight? Liquisol solar reflective paint could be the answer. Effective, affordable and long lasting, Liquisol makes your bubble, curved and plastic skylights more energy efficient, saving money and energy.
The preferred method to apply Liquisol paint is with an airless sprayer. For flat surfaces, whether polycarbonate or glass, it can be applied using a roller. When applied correctly Liquisol looks good and is effective.
Here's a short video we put together which illustrates how Liquisol should be applied.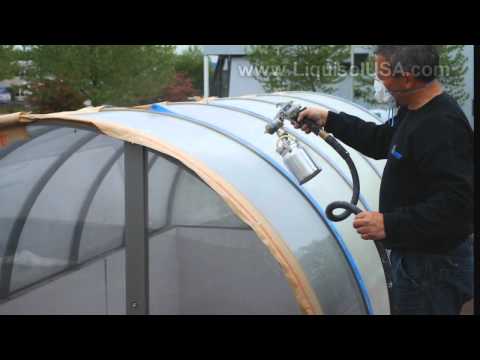 For commercial and home skylights, Liquisol is the right solar control solution. Contact LiquisolUSA for samples, more information, or with any questions at 888-473-8046