Here's a short video, nothing fancy, showing Liquisol solar control paint being applied to a pyramid-shaped acrylic skylight. The preferred method to apply Liquisol is using an airless sprayer, but with flat surfaces you can achieve a good application using a small diameter paint roller.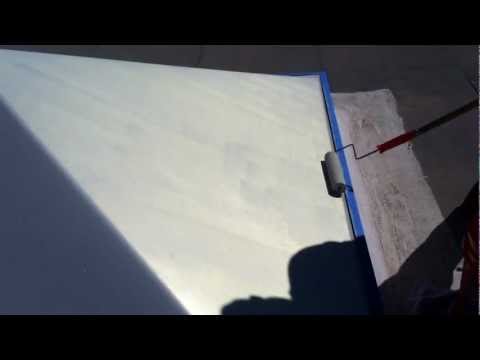 If you have a skylight letting in too much light, heat and/or glare maybe Liquisol is the solution you've been looking for. Designed specifically to be used on polycarbonate, plastic and acrylic surfaces, Liquisol provides affordable and effective sun control.
For more information contact LiquisolUSA at 888-473-8046 or by email.